This Texas Rangers' OF should make NYY regret dealing him for Odor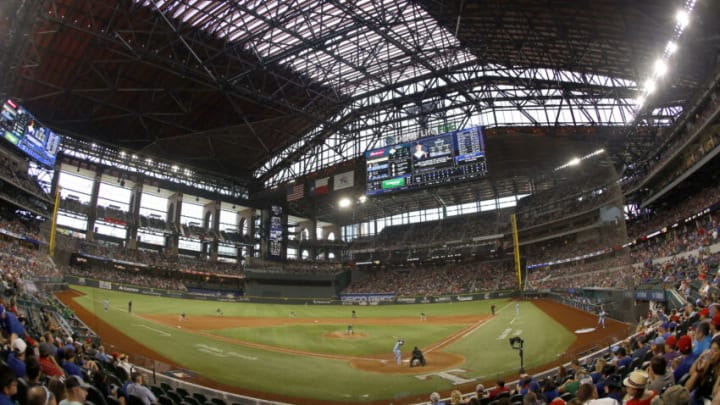 ARLINGTON, TX - JULY 11: Chris Bassitt #40 of the Oakland Athletics pitches against Eli White #41 of the Texas Rangers during the seventh inning at Globe Life Field on July 11, 2021 in Arlington, Texas. (Photo by Ron Jenkins/Getty Images) /
Do you ever just win a trade with the New York Yankees? Because it seems like so far, the Texas Rangers are winning the Rougned Odor trade.
It was days away from Opening Day 2021 when the Texas Rangers shockingly found a suitor for their former disgruntled second baseman, trading him to the Yankees for two prospects: OF Josh Stowers and C Antonio Cabello.
More from Nolan Writin'
The Rangers had to take on a large chunk of Odor's remaining salary in the deal, but there was a sense of relief that Odor had finally made his departure from Texas.
And so far, we'd say Texas is on the long end of the stick in this trade, mainly because of the unheralded Stowers.
Stowers, a former Mariners second round draft selection, is not a ranked prospect in the Rangers' system currently, but he's performed well for AA Frisco in 2021, with 12 homers and an .833 OPS in 136 at-bats.
Now? The 24-year-old is hitting walk-off homers for the RoughRiders, and we're dreaming of a Texas Rangers highway robbery of the Yankees.
The Yankees should regret trading Josh Stowers to the Texas Rangers for Rougned Odor
Ah, the sweet, sweet taste of (trade) victory.
As a Yankee, Odor has 9 home runs and a .716 OPS in 165 at-bats (plus a clean-shaven face). Those numbers are respectable, but he's no more than an auxiliary piece for New York at this point in the game.
Originally brought in to be a solution to their infield woes, Odor has mostly played at the level that saw him become a declining player with the Rangers over the last few years.
It's safe to say the Texas Rangers would much rather have the power-hitting Stowers going forward than Odor, and that's without even mentioning the other name in the Arlington-bound return, Antonio Cabello.
Cabello admittedly isn't up to much at Down East, but hey, he's young and offers more upside than Odor does right now.
Whether or not Stowers ends up becoming an impact player in the big leagues remains to be seen, but at the very least, his power potential is exciting and should make the Yankees wonder if trading him for Odor was worth their while.